Our Kemmeriboden Foodtruck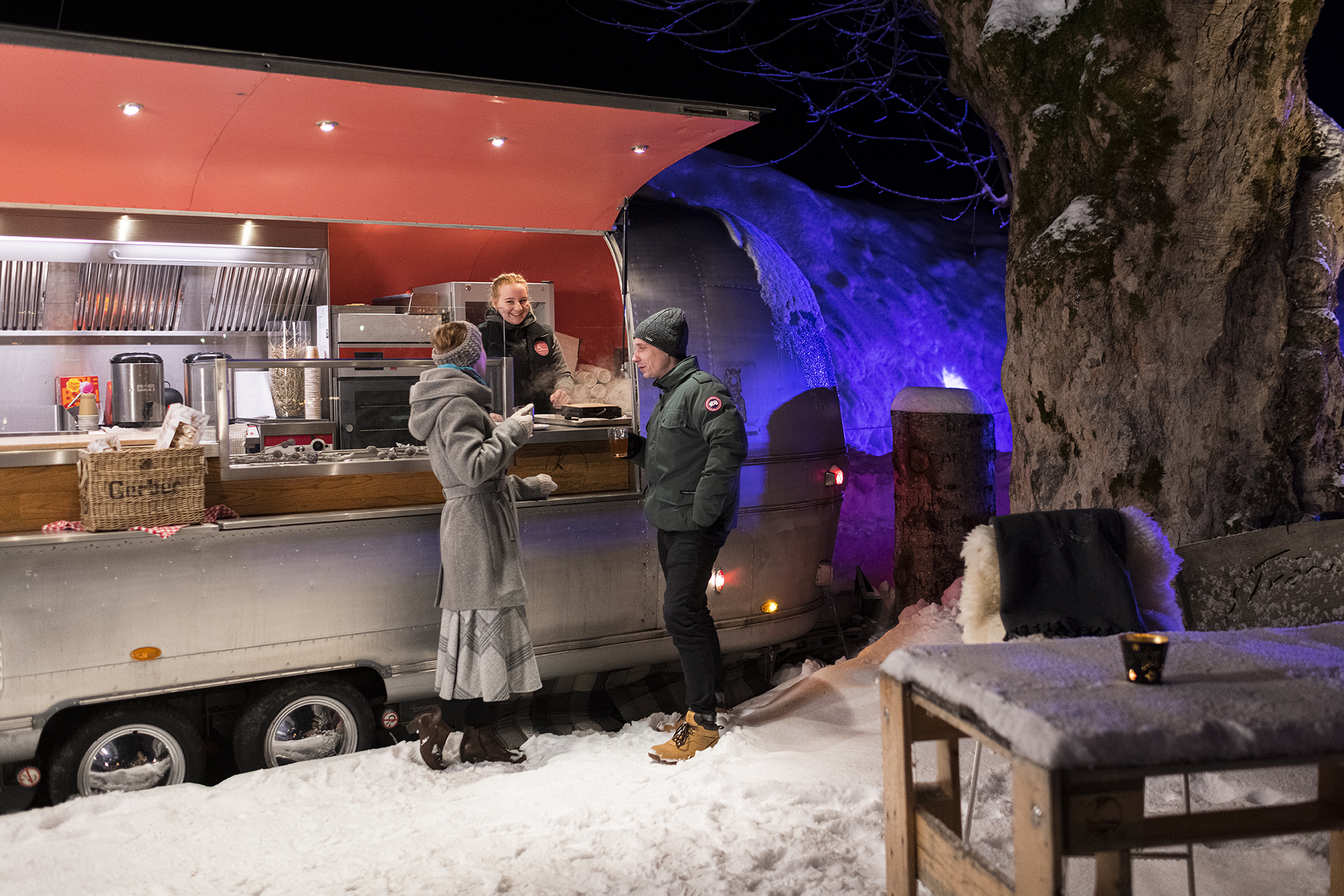 In Spring 2018, we proudly added a new jewel to Kemmeriboden Bad - and the food truck found its way to us in the heart of the Emmental.

This authentic Airstream old-timer invites you on warm summer evenings to an aperitif or a nightcap in the spacious garden of Kemmeriboden Bad. A generous selection of drinks is available.

Weather permitting, the food truck also opens its doors on weekends. You are welcome to pick up a refreshing drink and a snack for in between from the foodtruck and enjoy it in our garden in one of the lounges or on one of the deckchairs. The food truck assortment offers you our Kemmeriboden specialities and other tasty offerings.

In the winter months we serve you a hot mulled wine or punch. In addition we offer you homemade Brätzeli à discrétion.

The food truck is also very popular for events. We will be happy to advise you.
Insight into the preparations of 2018