We warmly welcome you to our home. We feel that it is a privilege to be allowed to live and work where our roots are and where our family has built up the business five generations ago - in our home country.

We are pleased that this place, where we know all our neighbors, where we have crossed every path and footbridge, has become a second home for many of our guests.

Being a guest is good - coming home is better! This wisdom can be understood by all who were once far from home. We hope that a visit to Kemmeriboden Bad will give you the feeling of coming home.

"welcome home!"
The family Alexandra and Reto Invernizzi
6th generation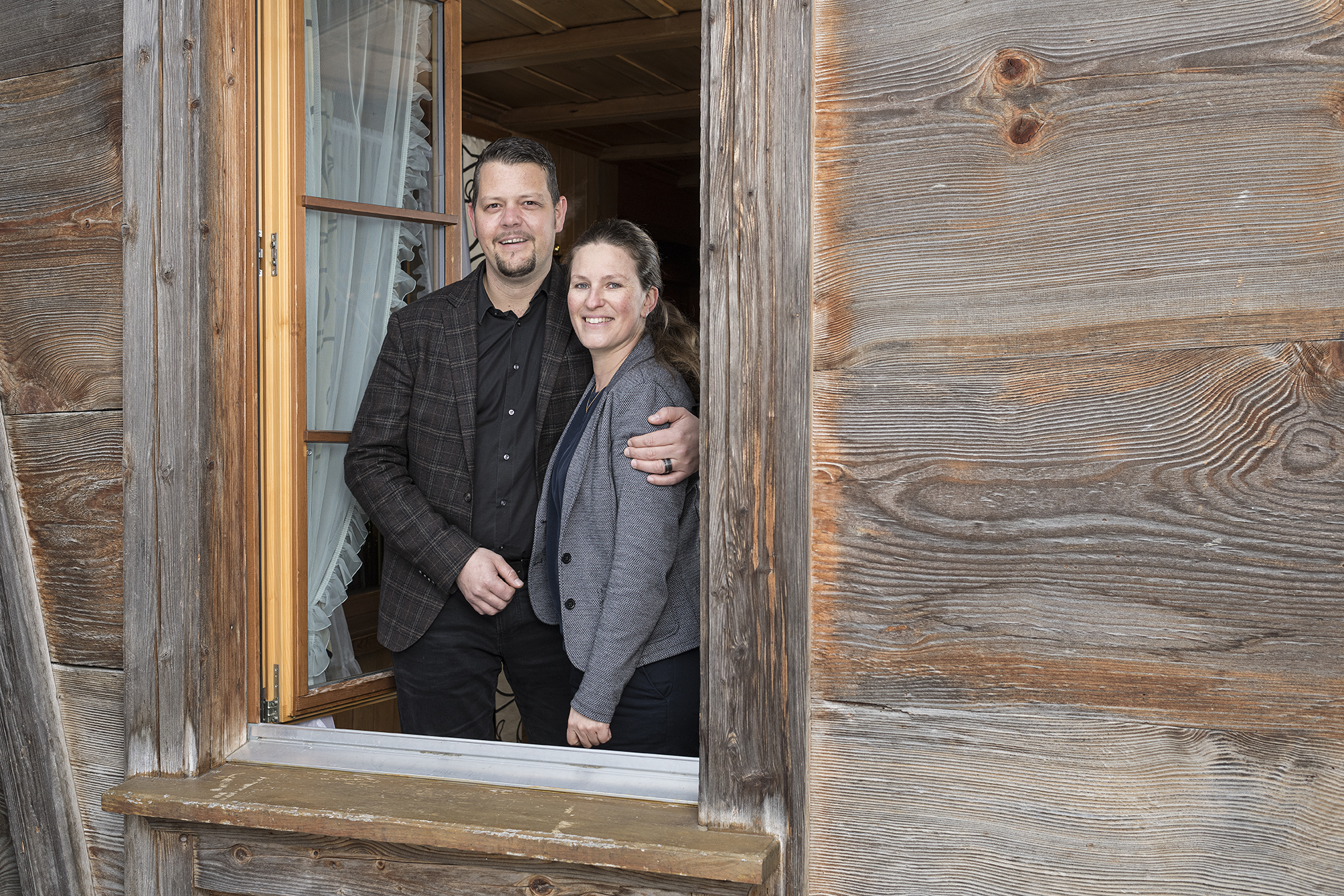 Our kitchen team takes care of your culinary well-being. With exquisite delicacies and regional specialities, they conjure up delights for the palate.

We look forward to spoiling you with culinary delights!

GUEST FRIENDSHIP is written in capital letters by us! In the center is the person and our service team is pleased to be able to inspire you with culinary delicacies.

We are looking forward to your visit!

The good souls of housekeeping take care of your pleasant stay in our hotel.

They take care of your well-being in the rooms and look forward to your visit!

Our reception team will be pleased to organize your stay in our house, whether it's a relaxing weekend, a seminar or a banquet.

Our reception artists are at your disposal from 8am–8pm.

We are looking forward to your call!

Whether a guided snowshoe tour, the construction of our igloos, a repair in the house or the musical framing of your occasion - they are available for everything!

They have a solution for every problem and optimize the stay of our guests!